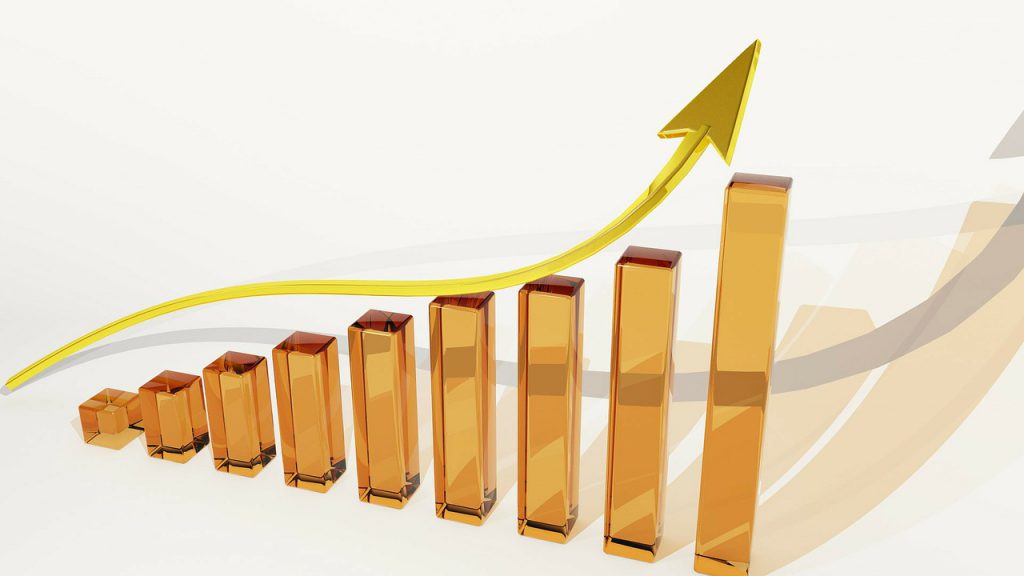 This article was published by MarketingExperiments.com as part of a case study it conducted about BuzzBuilder's innovative email messaging format. As part of the case study, BuzzBuilder tested several email campaigns with a Fortune 500 client. Read further to discover how this company's sales force was able to increase it's response rate and lead generation efforts by an amazing 638%.
The problem:
Their client was using traditional email messaging but had a low open and response rate.
The goal:
The site tested subject lines, first sentences, and an email series.
Tests conducted by:
MarketingSherpa and Jake Atwood, CEO/Founder, Ovation Sales and BuzzBuilder Pro.
This email came from an email campaign created by a Fortune 500 client. Their company offers a variety of services targeted to CEOs, CFOs and VPs of HR.
Atwood reported that sales reps from the client's company were very discouraged about the efficacy of email as a lead generation tool. Many of them said, "I don't bother sending emails. Nobody ever responds. It's a waste of time."
First email (control):
Click here to review the email that was written by the client.
Open rate: 6.5%, Response rate: 4.2%
This email text does not begin a conversation with prospects. The first paragraph speaks generally of tough times and other companies but does not directly address any issues the company Ceridian is trying to contact might have.
Ceridian misses an opportunity to state a clear value proposition, instead focusing on the client's own strengths. While the mention of other companies the client has worked with might create name recognition, in this framework, name-dropping alone does not create third-party credibility. Finally, the passive voice in which the email is written does not compel emotion or response.
Second email (treatment 1):
In their first test, the team looked for ways to improve open rate and response rate:
With the redesign, the team addressed the following elements from the Conversion Sequence:
 Clarity of value proposition
 Friction
 Incentive
The first body sentence was influenced by Cialdini's Law of Social Proof: referencing people known to the prospect would increase interest in the email. In an interview, Atwood mentioned a recent Gartner Group study the cited evidence that in our current economy, an average of eight people are involved in any business decision. The client had three people involved in making a decision about using their services: the CEO, the CFO, and the VP of Human Resources. So the email copy specifically referenced those three key decision makers.
In addition, the links at the bottom of the email provide a subtle way to track prospect interest and give sales a way to nurture-long term leads.
Contrast the first sentences in each email to see the difference in tone and message.
As Atwood said, "I applied several landing page optimization concepts to my email—stripping the text down—so that instead of offering competing benefits that gave prospects an excuse to delete, I focused my message around a core problem of interest to the prospect."
When full names are available, actual names of people in CEO, CFO and VP of HR positions can be inserted in the email. This addition would make the second email even more like a beginning of a personal conversation between the sender and the recipient.
Jake Atwood also pointed out that in this age of increasing technology and availability, marketers must consider the medium through which many prospects will receive the message. Most CEOs who are checking email are doing so on a Blackberry—devices where users have to scroll down a lot—so it is particularly important to engage readers in the first sentence.
Third email (treatment 2):
Seeking ways to enhance credibility and establish a personal connection, Jake Atwood and his team developed a "teaser" email sent prior to the primary message asking for an appointment.
The subject line for the teaser email: "[Company Name] Company Conversation."
Note: Both emails featured in this case study are examples, not copies of actual emails.
The "teaser email":
Begins name recognition for the sales rep
Confirms that the email is sent to a decision maker
Creates curiosity and anticipation regarding the primary email.
Now, instead of a single email, the team developed an email series: first, the "teaser" and then, the second "primary" email. The primary email subject line: "Meeting regarding [Company Name] Company"
This second test retained some of the features of the previous test, including the bottom links, but added explanatory copy to the links for clarity.
Results:

The treatment outperformed the control by a relative difference of 638%.
The sequenced emails involved prospects in a conversation in a gradual and respectful manner. They prepared the ground for contact so that when it came, it was not seen as an interruption but an expected connection from a familiar source.
"A series of email messages produces more than four times the results of a single blast," said Atwood. "People don't want a relationship with a company. They want it with another person."
Atwood and his team also found that they would occasionally send emails to the wrong people or be mistaken in identifying a problem which a prospect's company might be experiencing. However, when that happened, the people they did contact via the teaser email would contact them to correct the mistake. And in that case, these "corrective" conversations were opportunities for the sales staff to develop new leads.
Key Point: Apply the theory of landing page optimization to lead generation. Answer the three primary questions: Where am I? What can I do here? Why should I do it?
"By applying this thought-sequenced approach to generating leads through email, we've had clients experience upwards of 500% increase in response rate and conversion," said Atwood. "I used to note that increase on my website but I don't anymore because nobody believed it."
Key Takeaways:
Simplify.
Look for ways to talk with prospects that allow you to discover more about their needs and provide increased quality of service.
Approach low-performing keywords or site elements as potential areas of opportunity, not simply items to be deleted or replaced quickly.
When working with different mediums (email vs. content pages), test how different aspects of your value proposition resonate with specific audiences.